Street Level's third art festival took place this weekend at Alexander's Live in the heart of Chester. The festival is put together by all round ace doodler and artist Stickerman. It was the biggest and best to date and saw a range of artists from different disciplines coming together to paint outside including Mark Wigan, Kiwi PDD, Laughing Crow Design, Russell Kirk & Nikki Pinder. I met lots of wonderful spectators and sold prints of my work.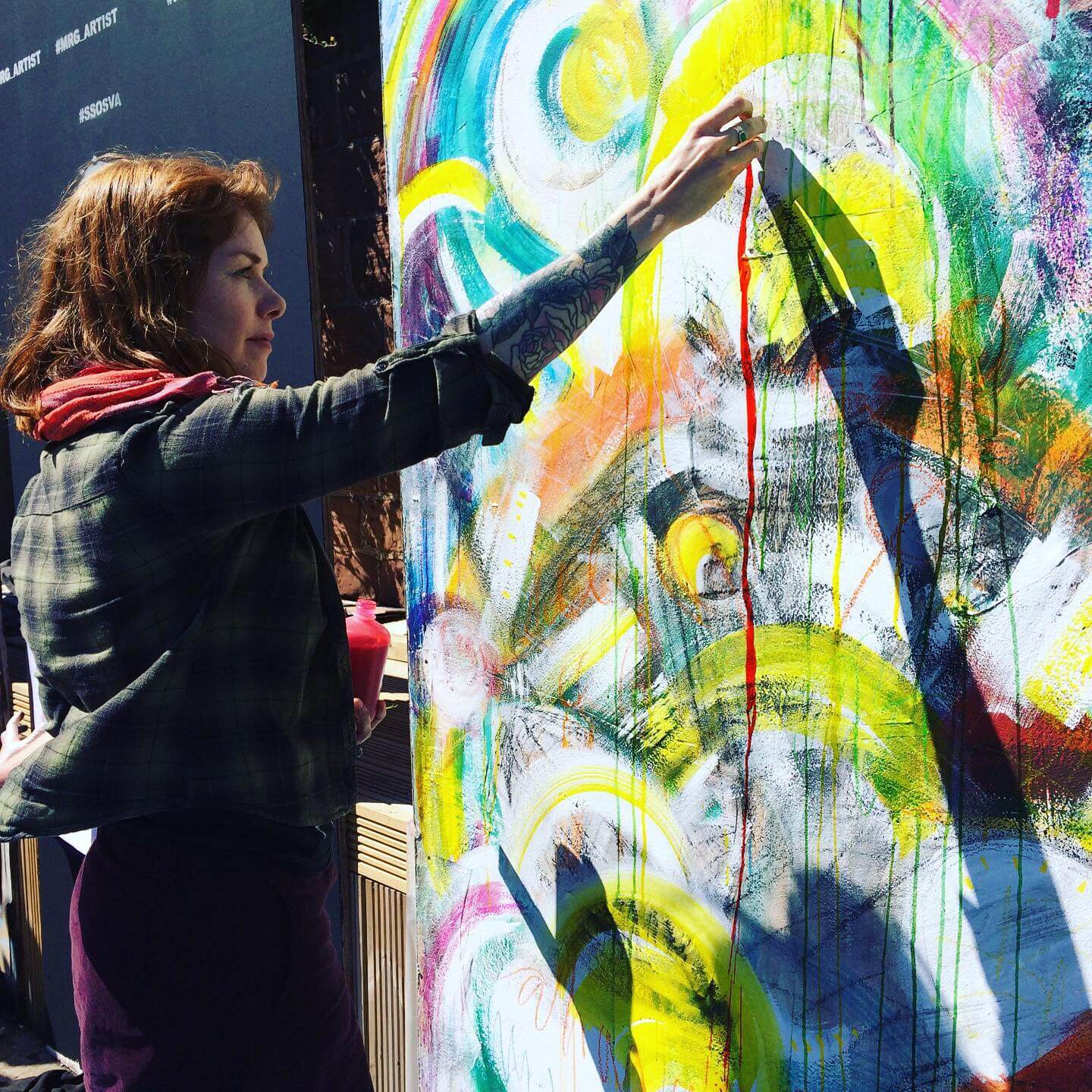 Alexander's Live, Chester
I used graphite and pastels layered with acrylics. Next I poured inks over the surface which gave the colours a vibrancy.